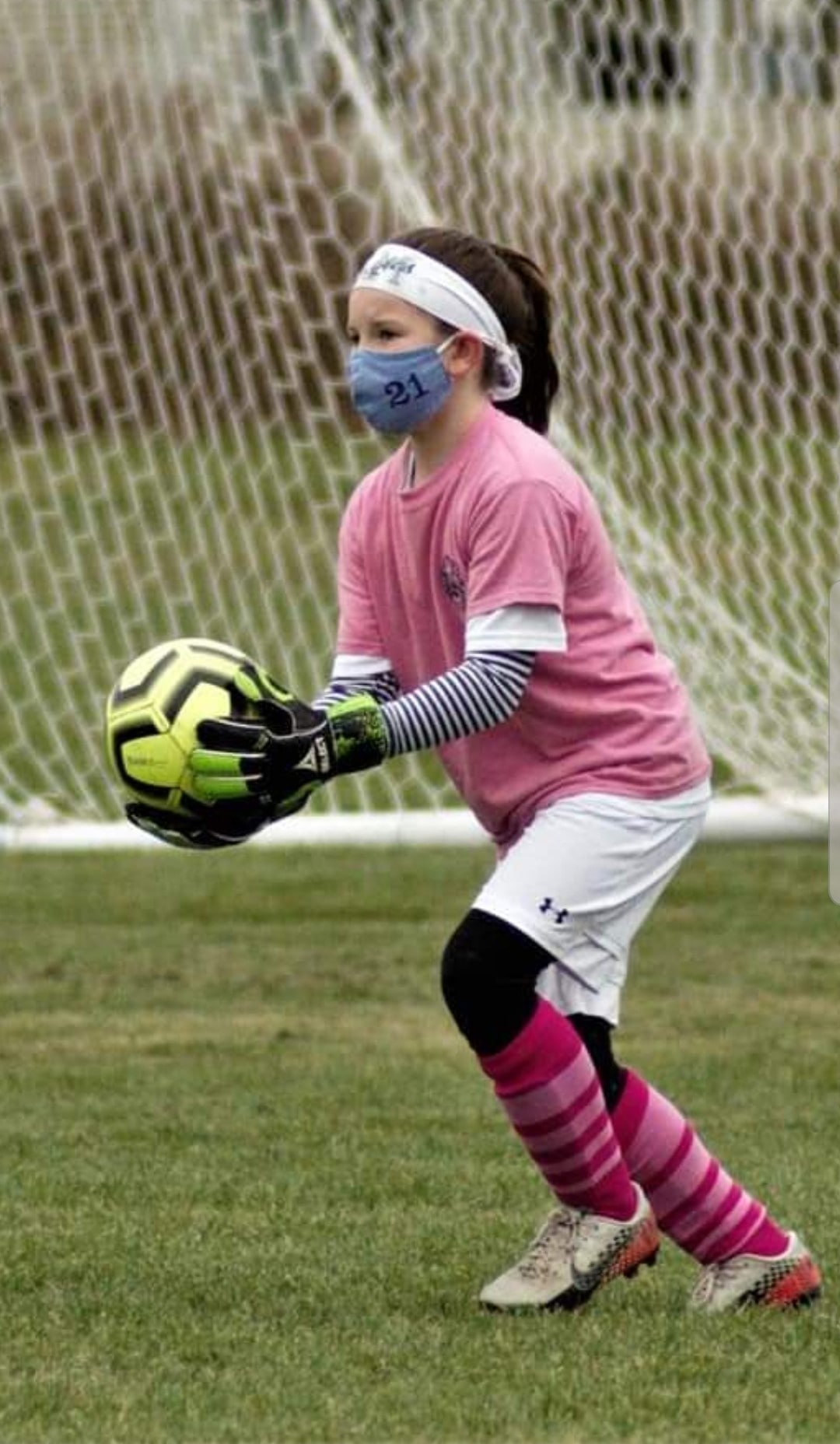 BMSC has developed an objective called Kids Come First!! The objective of the BMSC is to provide the best player development experience for our club members so they can reach their maximum potential and enjoy learning the game of soccer. As our children get more involved in the game of soccer, it is assumed that our members desire to play soccer on the high school level or equivalent competitive league level. To obtain this objective, BMSC aims to instill an environment of enthusiasm and appreciation for the sport of soccer. It aims to promote good sportsmanship and develop technical, tactical, physical, and psychological components of the game to be a quality soccer player and achieve the desired level of play. The BMSC believes that a successful player develops both individual skills as well as team skills. Consequently, our program incorporates the concepts of good sportsmanship, self-control, leadership, commitment to teamwork and team spirit.
For the 2021-22 Soccer Season, U9 (2013/14 birth year players) can enter into our league play program. Our league play program will provide an opportunity for all of our players to grow and compete against appropriate competition. They will have a chance to build up their skills and confidence (and have fun!) . The club will place each player on appropriate teams based on birth year, skill and experience to play in our league play program. The club feels this will benefit and help the development of all players. Skill evaluations will be done to determine each players skill abiliites and build appropriate teams correctly. League play games are played in the RBJSL league, which covers a majority of the berks country region. RBJSL allows our players the best opportunity to improve their soccer skills and have fun.
Skill Evaluation Dates
(Tuesdays) June 8, 15, 22*: 2012-14 birth year, 5:30 pm -630 pm 2010/2011 birth year, 6:45 pm to 7:45 pm (Saturdays) June 12, 19,26*: 2012-14 birth year, 10- 11:15 am 2010/2011 birth year, 11:30 am to 12:45 pm LOCATION: Auburn Soccer Field. 5th street, Auburn, PA. (This sits behind the Auburn Scout Lodge, Auburn Playground and Auburn Teener League Field. Coming From 895, you going into Auburn and turn right onto 5th street (the Post office sit on the corner)). **
EVERY PLAYER must attend AT LEAST one skill evaluation session. For 2014 birth year players to be considered for U9 this upcoming season they must indicate wanting to do league play this season and attend ONE skill evaluation. Skill evaluations will allow our club to determine if player should continue in our developmental program or move to our league play program.
AGE GROUPS for 2021-22 Soccer Season
U9- 2013 U10- 2012 U11- 2011 U12- 2010 U13- 2009 U14- 2008
League Play Outlook
-$75/player + Mandatory Fundraiser ($25 buyout option available)
**No refunds after August 1, 2021.
- Uniforms are not included in costs of registration. Required for all players. - 16 week program - August to mid/late November - 1 to 2 practices per week - 9 game RBJSL schedule. Playoffs for teams in tier 1 competition. - Games are played in Berks League. Traveling to berks county and surrounding areas for games. - Games on Saturday and Sunday starting 9/11
TIMELINE
- June 28, 2021: Board Team Formation Meeting (Board Memembers only) - June 29, 2021: Coaches Meeting for Team Announcements - July 11, 2021: Teams submitted to RBJSL League - July 31, 2021: Coaches clearances due to particapate in team events - August 2, 2021: Practices Start - September 11, 2021: 1st weekend of games Any questions about our League Play Program please email us at
bluemtsoccerclub@gmail.com
.